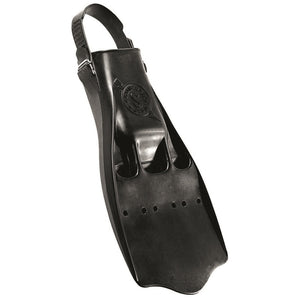 Yes, we just found a pair hiding in our warehouse.
They are scuffed and dusty but they are still the classic rubber jet fins.
Features
SCUBAPRO Jet Fins have a long and celebrated history of performance. The set the standard for power and durability since 1965. They are very popular amongst the wreck and cave diving community. If you looking for a fin that will that will provide you with the power and thrust to move you through the water, this is the right fin for you!
Proven vented design that decreases drag on the upstroke and enhances thrust on the downstroke
Adjustable heel strap
Spring heel straps are available as an accessory
Color: Black
Sizes for standard wetsuit boots (non hard rugged sole) M/7-8, L/9-10, XL/11-12, XXL/13-14

Sizes for drysuits w/turbo soles, flex soles, and/or wetsuit boots that have a hard rugged sole XL/8-10

Sizes for drysuits w/rock boots or trek boots or any drysuits with bulky boots 10-15 you will need to go with the XXL, XXXL, or XXXL Turtle Fins