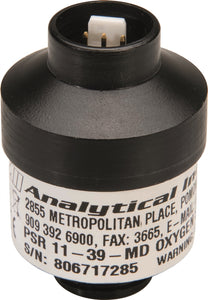 This
8.5 - 13mV
oxygen sensor has a 6 second response time and a 36 month life
expectancy in air. This is a R22D replacement sensor for the

Kiss Classic, rEvo,
Inspiration Rebreather,
the
Uwatec Oxy2
, the
CCR-2000
rebreather and more,
Features
Analytical Instruments Sensor Testing

Each sensor is individually tested in air and pure Oxygen down to 1.6ata.




Test results are included with each sensor.

Sensors shipped in a sealed package.



Features

Range: 0-100% Oxygen


Signal Output: 8.5 - 13mV




Response Time 90%: 6seconds

Expected Life: 42 months




Warranty 12 months




These sensors have a hydrophobic membrane at the inlet, has a coated board, and uses a Molex connector.

Replacement cell for the

Teledyne

R22D Sensor
Use / Application
Abysmal OxySpy
CCR-2000
Hammerhead Rebreather
HS Explorer Dive Computer and PPO2 Meter
Classic KISS
Inspiration
Megaladon
Hollis Prism 2
Uwatec Oxy II
VR3 Dive Computer for PPO2