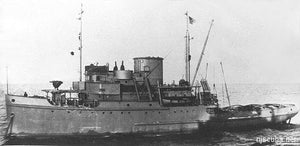 Date: August 18, 2024


Depth: 90'

Dive Boat: Gypsy Blood

Max Divers: 14

2 Dives

Departing from (Use for GPS) 1 Saint Louis Ave, Point Pleasant Beach NJ 08742

Departure Time: 6:00am sharp
Our website keeps track of the available spots, If you can add it to the cart there is a spot available.
They are first come first serve. Putting it in your cart does not hold the space. You must fully checkout.


Scubadelphia is limited to a specific amount divers per charter. Charters do fill up quickly, first come first serve policy. Reservations require full payment for your charter.

Once you reserve a space you are responsible for the full price of the charter, unless the space can be filled.

* Divers must be Advanced Open Water Certified & must carry a redundant air source.
* Cold water experience required
* Solo Diving is permitted for Recreational Diving only if you hold the proper certification.


Special Note To Divers - Times listed are actual departure times. Hint Hint, to reduce unnecessary stress and anxiety before diving, arrive a half-hour to forty-five minutes prior to departure. If not, the boat will leave without you! Enjoy your dives!!!!
Type:
shipwreck, tugboat, U.S. War Shipping Administration (Navy)
Name:
All the ships of this class were named for lighthouses in the U.S., except for the Great Isaac, which is in the Bahamas.
Built:
1944, Boston MA USA
Specs:
( 185 x 37 ft ) 1117 gross tons, 27 crew
Sunk:
Wednesday April 16, 1947
collision with Norwegian freighter Bandeirante - no casualties
Depth:
90 ft

The Great Isaac was a very large V-4 class tugboat, but not large enough to survive being gashed six feet deep in the engine room. The wreck now lies intact on its port side, buried to the mid-line. It is one of the premier wrecks of southern New Jersey. Both the "Offshore Tug" and the "Inshore Tug" probably derive their names from their proximity to the Great Isaac, and may not be tugboats at all.



Features