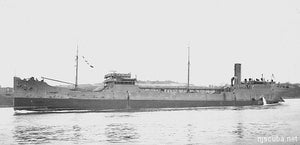 Date: July 7, 2024

Depth: 70'
Dive Boat: Gypsy Blood
Max Divers: 14
2 Dives
Departing from (Use for GPS) 1 Saint Louis Ave, Point Pleasant Beach NJ 08742
Departure Time: 7:00am sharp
Our website keeps track of the available spots, If you can add it to the cart there is a spot available.
They are first come first serve. Putting it in your cart does not hold the space. You must fully checkout.

Scubadelphia is limited to a specific amount divers per charter. Charters do fill up quickly, first come first serve policy. Reservations require full payment for your charter.

Once you reserve a space you are responsible for the full price of the charter, unless the space can be filled.

* Divers must be Advanced Open Water Certified & must carry a redundant air source.
* Cold water experience required
* Solo Diving is permitted for Recreational Diving only if you hold the proper certification.


Special Note To Divers - Times listed are actual departure times. Hint Hint, to reduce unnecessary stress and anxiety before diving, arrive a half-hour to forty-five minutes prior to departure. If not, the boat will leave without you! Enjoy your dives!!!!
GULFTRADE


The tanker, Gulftrade, was built in 1920 by Sun Ship Building Co., Chester, Pennsylvania. She was 430 feet long, 59 feet wide and weighed 6,776 gross tons. The Gulftrade had been running blacked out in accordance with navy policy for avoiding U-Boats, but because there were other ships in the vicinity and in order to reduce the possibility of collision, her running lights were turned on. On March 10, 1942, under the command of Captain Torger Olsen, while en route from Port Arthur, Texas, to New York with a cargo of 80,000 gallons of fuel oil, a torpedo from the U-588 exploded amidships, breaking the tanker in two. 
Fire filled the night sky. The Antietam , a Coast Guard vessel, rushed to her aid. Rescuers were able to pick up eight men including the Captain from one of her stern life boats. Unfortunately, the Antietam wasn't able to maneuver closer since a line had fouled in her propeller. On the still floating stern section remained seven men waiting for help. Two hours later, the seven where taken off by the Navy tender, Larch. Out of a total of 34 men, only 16 survived.
Today, the Gulftrade is actually two dive sites. The scattered bow section is resting in 60 feet of water, eight miles from Barnegat Inlet. The bow wreckage was blown up so as not to cause a hazard to navigation. The stern section drifted about ten miles before settling in deeper water of 90 feet, 13 miles from Barnegat Inlet. Her stern section was not left alone after sinking either, but was wire dragged clear to a depth of 50 feet for safe navigation.
Underwater Photo by Herb Segars: The Gulftrade was a 430' long tanker powered by a steam engine, It was built in 1920 and was sunk on March 10, 1942 by the German Submarine U-588 off the coast of New Jersey, USA.



Features