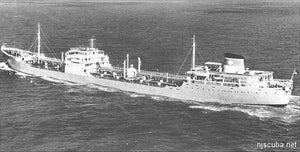 Date: July 4, 2024


Depth: 55'-130'

Dive Boat: Gypsy Blood

Max Divers: 14

2 Dives

Departing from (Use for GPS) 1 Saint Louis Ave, Point Pleasant Beach NJ 08742

Departure Time: 7:00am sharp
Our website keeps track of the available spots, If you can add it to the cart there is a spot available.
They are first come first serve. Putting it in your cart does not hold the space. You must fully checkout.

Scubadelphia is limited to a specific amount divers per charter. Charters do fill up quickly, first come first serve policy. Reservations require full payment for your charter.

Once you reserve a space you are responsible for the full price of the charter, unless the space can be filled.

* Divers must be Advanced Open Water Certified & must carry a redundant air source.
* Cold water experience required
* Solo Diving is permitted for Recreational Diving only if you hold the proper certification.


Special Note To Divers - Times listed are actual departure times. Hint Hint, to reduce unnecessary stress and anxiety before diving, arrive a half-hour to forty-five minutes prior to departure. If not, the boat will leave without you! Enjoy your dives!!!!

The Stolt Dagali was a 583 foot, 19,150 ton Norwegian steel hulled tanker. She was built in Denmark by Burmeister & Wain shipbuilders, in 1955. The Dagali which was named after a mountain in Norway, was owned by AS Ocean Company and her port of registry was Oslo, Norway.

On November 26, 1964 (Thanksgiving Day), while carrying a cargo of vegetable, coconut oil and fats from Philadelphia to Newark, N.J., the Stolt Dagali entered a dense fog bank. The watch officers in the 629 foot, Israel luxury liner S.S. Shalom, which was outbound for a Caribbean cruise, had also entered the same fog bank and called Captain Freudenberg to the bridge. The Shalom's radar was cluttered with static, but the watch officer identified a vessel 1.6 miles off the starboard bow. Captain Freudenberg reduced the ships speed and sounded her fog horns. Reports taken from the Shalom's log go on to tell of how the bridge personnel saw the masthead light and red side light of the vessel in front of them. These lights were " well open ", which indicated that the Dagali was at a right angle to the Shalom. The Shalom was steered hard to starboard in an unsuccessful effort to steer clear of the Stolt's stern. The turbine steam powered Shalom's bow crashed into and sliced neatly through the Stolt Dagali's port side at a 45 degree angle sheering off her stern. The Stolt Dagali's 140 foot stern sank immediately taking 19 crew members to the bottom with her. Most of the men killed were sleeping in her stern section at the time of the collision which is where the crews quarters were located. At 2:25 AM, the Coast Guard gets the following radio message "Shalom reports collision, unknown vessel, thick fog,". At 2:44 AM, "S.O.S. This is Stolt Dagali. Collided with unknown ship. Sinking, repeat, sinking". The Shalom had suffered a forty foot gash in her bow, but due to her water tight compartments she remained afloat and in the area to aid in rescue efforts. The coast Guard sent seven cutters, a few patrol boats and seven helicopters from Floyd Bennett station, to the scene. At 3:05 AM, Moriches Coast Guard gets the message " My whole stern has disappeared". The Shalom launched a motor launch after having heard cries from the water, they plucked five men from the frigid sea. At 4:25 AM message " Coast Guard helicopter and plane circling around us but has not sighted us." At 5:28 AM the Coast Guard cutter Point Glover, arrives at the scene. The lucky men who were on the bow of the Stolt including Captain Kristian Bendiksen and nine others were rescued. The next day 19 additional men were saved by helicopters lowering horsecollar rings and baskets to haul up the survivors from a nearly swamped lifeboat. Another dramatic rescue was of a crewmen who had woke up to find himself submerged in 50 degree water while wearing only his underwear. By the time a Coast Guard helicopter found him and hauled him up he was so cold that his fingers became frozen to the side of the rescue basket. Captain Bendiksen reported that the coast guard action during this day was the " best thing I saw in my life ". 

The Shalom, owned by the Zim line was not fatally wounded but did suffer a gash on her starboard side which caused her Number 1 hold to fill with sea water. After staying on location to render assistance during the rescue operation the Shalom requested and received permission from the Coast Guard to leave the scene, and she slowly motored back to New York under her own power.


The Stolt Dagali's bow section, which stayed afloat due to her watertight compartments, was towed to the port of New York by two Moran tugs escorted by Coast Guard Cutters. The Stolt's bow was anchored in Gravesend Bay so her remaining cargo could be removed. This reduced the wrecks draft to 27 feet and allowed tugs to tow her into the ship yards without the bow section bottoming out in shallow water. She was eventually salvaged, re-fitted with a completely new stern section and re-sailed. 



The U.S. Coast Guard did not conduct any official hearing or inquiry as to the cause or blame in this disaster. Since no American vessel was involved and the location of the incident was outside United States territorial waters they had no jurisdiction. 

The Admiralty court also did not hold a hearing because the Norwegians declined this option. The matter was worked out by the insurance companies, and a $ 500,000.00 compensation was paid to the families of the 19 crew members who went down with the Stolt's stern. 

Today, a 140 foot piece of the Stolt Dagali's stern rests on its starboard side 36 miles out of Debs Inlet, Long Island, and 18 miles from Manasquan Inlet, New Jersey, in area known as Wreck Valley. Her remains lie in 130 feet of water, but rise to within 65 feet of the surface. Divers who want to experience the magnificence of the Stolt Dagali first hand can utilize a number of charter boats running out of either the Jersey coast or as far as Long Island, New York. New Jersey's prime dive season starts in May and runs through September. During this time, divers will want to wear a full wet suit, hood, boots and gloves, especially while descending on an offshore wreck. For the more hardy dry suited divers, our season is extended from April straight through November, weather permitting. Equipment needed would be the same as for any cold water deep wreck dive. Depth gauge, bottom timer, dive computers, two knives, lights, tether line and an adequate air supply. Many divers choose to mount double tank systems, while others add a pony bottle to their single tank. Once in the water divers will find that the visibility at this site is usually excellent. Average horizontal visibility is around 40 feet. Bear in mind that this is only an average, actual visibility ranges from two feet to over 90 feet, depending on weather and wind. By the time divers descend to the wreck they will already have witnessed the huge array of aquatic life in the area. Everything from schooling bait fish, bergals, black fish, angler fish, ling and shark can be found around the Stolt Dagali.

It seems that the Stolt Dagali did not die when she sank over 26 years ago, she has continued her life as one of the East coast's most popular shipwrecks. The Stolt has everything a diver could want, good visibility, fish, lobsters, artifacts and a fascinating history. The Stolt Dagali is one of the more popular Jersey shipwrecks because divers of all experience levels enjoy exploring her remains. Novice divers can swim around the exterior or take photographs outside the wreck while the more experienced penetrate deep into her interior in search of artifacts. Remember that wreck penetration requires specialized training and equipment. Lobstering is also a popular dive plan for this wreck, and most bugs are taken down by the sand. One way to find these tasty crustaceans is to look for their antennas sticking out from under wreckage. The next trick is to catch them. One swift thrust landing your hand on the lobsters body, just behind the claws, will do the trick. Next, just wiggle him out and insert him tail first into a mesh bag. Putting the lobster in tail first will help prevent him from escaping. Lobsters swim backwards, so once you let go the bug swims deeper into the bag and not out of it. 

 



Features