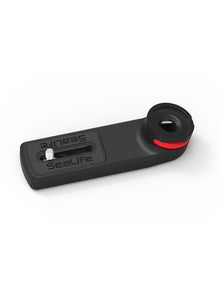 Flex-Connect Micro Tray w/mounting screw (for mounting single Sea Dragon Flash, Light, Flex-Connect Grip & Arms)

Features
Micro Tray
SL9902

Mount a flash or light and add stability to your ultra compact underwater camera. Quickly and easily add grips, lights, flashes and Flex Arms to the Micro Tray with just a "click!" and remove them with the push of a button.

Mounts to all cameras with a standard 1/4-20 tripod mount and includes mounting knob.