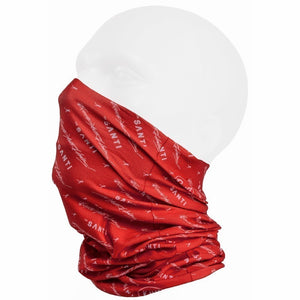 Santi Tubular Buff is a lightweight, multifunctional CoolNet®UV+ sling made from recycled plastic bottles.
The fabric provides UPF 50 sun protection and cooling properties. The sling can be worn in many ways including to cover your nose and mouth for hygienic purposes.
Reinforced with Polygiene® technology, which prevents bacterial growth, and HEIQ® technology, which blocks the heating of the liquid absorbed by it.
50 UPF Sun Protection - UV protection.
Offers high protection against sunlight. It is lightweight, breathable and comfortable to use.
Excellent heat and moisture removal; cooling effect and dryness during use.
Made from two recycled plastic bottles supplied and certified by Repreve®.
Four way stretch for better comfort and fit.
100% seamless for maximum comfort for your skin.
Ultra-lightweight.
Quick drying.
Moisture created during physical exertion is carried away to the outside.
Odor resistant.
Features