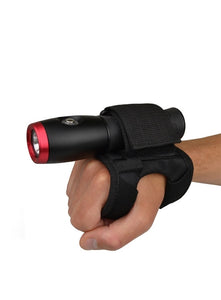 SeaLife Hand & Arm Strap (for lights up to 2 in grip diameter)

Features
SeaLife Hand & Arm Strap
SL9834

The SeaLife Compact Light Hand and Arm Strap for Lights is a stable design that creates a steady beam of light. The light mounts to a secure, slip-proof mounting surface that firmly holds light in place. Includes safety loop to secure light.

Compatible with Sea Dragon Mini 650, 600, 900 and Mini-Fluoro lights or any with up to 2″ (5cm) grip diameter. Durable nylon construction with soft comfortable neoprene lining.